Category Archives:
Games and Health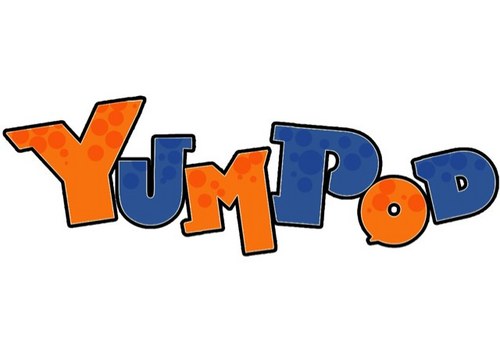 Clare Weir writes;
"A digital entrepreneur is in talks with educational authorities in the USA to sell his computer game which educates children on the dangers of drugs, alcohol and obesity.
Newcastle man Aaron Gibson (21) set up his games design company 'YumPod Technologies' at 18 and invented 'You vs The World' for children and teenagers.
An accompanying website is designed to fit into the school curriculum, and has already been accepted into over 300 schools in England, Scotland and Wales, with plans afoot to roll the game out in Northern Ireland schools shortly."
To read the full article click here;
http://www.belfasttelegraph.co.uk/business/news/kids-drug-education-game-to-hit-us-market-30001176.html
Listen
Bonnie Feldman, Ellen M. Martin, and Melinda Speckmann write that;

"Games have been part of human culture for millennia. It is no surprise that elements of play can be powerful digital tools to grab our attention and keep us on a path to taking care of ourselves and others.
Big data is already behind brain games. The use of big data is becoming increasingly mainstream in health play applications. Once we are drawn in, game play (with big data under the hood) can help us to:
Stay sharp,
Stay well, and
Overcome illness.
Staying sharp
Digital tools aim to make brain fitness fun by playing with the mental states our brains experience and project. Brain fitness games exercise different functions: short and long-term memory as well as accuracy and efficiency for processing information and solving problems.
Lumosity entered the consumer market with engaging user interfaces and now offers more than 40 games that challenge and train memory, flexibility, processing, speed, and problem solving. Two examples include Speed Match, which tests speed of visual processing, and Memory Matrix, which challenges the brain's ability to remember spatial locations. Preliminary studies suggest that these games have beneficial long-term effects.
Using machine-learning algorithms, the games keep you interested by using feedback to deliver personalized questions for your engagement and by finding your learning sweet spot; not too easy but not too hard.
With over 50 million users and 1 billion game plays, Lumosity's Human Cognition Project has launched 43 ongoing studies, exploring topics such as age-related cognitive decline, interventions for PTSD, and the relationship between physical exercise and Lumosity brain training.
Brain Resource aims to improve brain health, particularly to better diagnose and treat diseases of the mind such as depression and ADHD. The company began by building integrated, standardized data sets from screening questionnaires, cognitive assessments, genetic profiles, and MRI or fMRI scans. By standardizing measurement and procedures, the company can compare neural activity within various regions of the brain to better understand brain circuitry and interconnectedness.
The BRAINnet Database, (a.k.a. the Brain Resource International Database or BRID), available to global academic and research partners, has grown to 50,000 datasets. It includes 5,000 healthy controls from ages 6 to 100, plus more than 1,000 subjects with diagnoses such as depression, schizophrenia, and mild cognitive Impairment. Its standardization feature, unique among such databases, allows the comparison of brain function across disease states.
The insights derived from the BRAINnet Database have been commercialized into a brain assessment and training platform known as MyBrainSolutions. The brain training program is used by corporate wellness programs to promote brain health and resilience among employees. The site features 24 brain training exercises or games to improve cognitive and emotional functioning. In addition, MyCalmBeat facilitates control of stress, anxiety, and panic by providing feedback on heart rate.
Outcomes associated MyBrainSolutions include improved thinking and memory processes as well as emotional balance.
They are also among the first to perform clinical trials in the arena of ADHD and depression. Two global studies under the rubric International Studies to Predict Optimized Treatment Response (iSPOT) aim to identify biomarkers and develop companion diagnostics for these two areas.
CogniFit provides scientific assessments and brain training programs directly to consumers as well as to professionals in the area of cognition.
Both markets are still in their infancy. CogniFit is available in more than 13 languages and offers more than 50 different assessments and training tasks to measure and train this large number of cognitive abilities.
CogniFit dynamically personalizes the training programs it offers to its users on more than 25 key cognitive skills, such as working memory, eye-hand coordination, concentration, and response time.
With more than 150 cognitive variables tracking each training session and millions of data points for variables such as demographics, countries, skills and training programs, CogniFit is building a reliable and exhaustive cognitive database that is being used to develop new training regimens to further study the impact of mental health diseases on cognition and improve the development of preventive solutions for brain health.
Akili Interactive is tackling both game play and big data to build the first therapeutic mobile video games, using technology licensed from neuroscientist Adam Gazzaley at UCSF. A Nature publication shows how gaming can improve cognitive skills.
In the latest version of NeuroRacer, a 3D video game, players choose avatars that travel down a waterway. The game's back end uses an adaptive algorithm based upon real-time performance metrics to create a real-time learning experience optimized for each player. Engaging individual learning styles and using big data to customize the learning experience, could increase engagement and exercise personal multi-tasking skills."
To read the full article click here;
http://strata.oreilly.com/2014/01/using-big-data-and-game-play-to-improve-mental-fitness.html
From a press release from Cancer Research UK;
It's been an ambitious and challenging project but the day to unveil it to the world has arrived.
We're delighted today to launch Genes in Space – a unique and enjoyable game that you can download and play for free on your smart phone:
It's a game, so first and foremost it's fun to play – boring train journeys, queues for that gig or waiting for that friend who's always late could be transformed into exhilarating space adventures.
But that's not the exciting bit.
Well it is. But there's more. Much more.
By downloading and playing this pioneering game, you will be taking part in research to help beat cancer. It might sound far-fetched, but it's true.
We've been working with our scientists and gaming experts for months to build the game, which on the surface is a simple and entertaining caper through space. But underneath it's a data crunching powerhouse that's helping our scientists identify the DNA faults that could lead to cancer.
Here's a little teaser of the game:
Element Alpha: real data
In the game, you take the helm of a spaceship to collect valuable and powerful 'Element Alpha'. The stroke of genius is that in doing so you are actually helping our scientists to analyse piles of real life data.
That's because the game is actually a fun interface to allow the public to assist our scientists in the serious business of spotting patterns in gigabytes of genetic information from thousands of tumours.
There's lots more information about the fascinating science behind the game in this post. But in a nutshell, by finding the best route to pick up the most Element Alpha, you're actually plotting a course through genuine 'DNA microarray' data.
Behind the scenes, the code of the game translates real microarray data like this…:
Microarray data
…into this:
Mapping a journey through space
No expertise required
The game's ingenuity lies in its simplicity. Racking up the combined data crunching power of what we hope will be thousands of casual gamers will help our scientists spot the subtle patterns and peaks and troughs in the data, which correspond to DNA faults.
The power of Element Alpha is of course completely fictional, but the power of the data it represents could be exceptional. Our scientists will be trawling through the results as they come in and looking for crucial clues in the quest for new cancer treatments.
So what are you waiting for? Start collecting mysterious Element Alpha to help us solve the mystery of cancer sooner.
Download the game